Welcome! Our West Campus is located on 5065 Coldwater Rd in Lapeer, MI. Previously Seaton Elementary School, we began holding services in April of 2014 after renovations were completed. Now, several years later, so much ministry has already taken place within its walls.
Please feel free to join us!
SUNDAY MORNINGS
9 – 9:45am. Bible & Prayer classes that feature in-depth Bible study.
10 – 11:15am. Main Service that include a time of worship and a bringing of the Word.
WEDNESDAY EVENINGS*
6:30 – 8:00pm. Various classes & services offered for all ages. Nursery, 3-K, WE Kids, SET APART Youth , Young Adults, Adults
*Wednesday services locations vary:
Oct-March: EAST // April
-Sept: WEST
Senior Pastor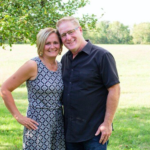 West Campus Pastor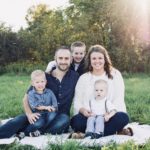 West Associate Pastor