Our desire in Women's Ministry is to provide a quality ministry that promotes and encourages the growth of women in their personal walk with Christ, their families and their relationships with other women of faith.
Click HERE to see our most recent newsletter.
To see upcoming events, head over to the main church events page and check them out.
Our Leadership Team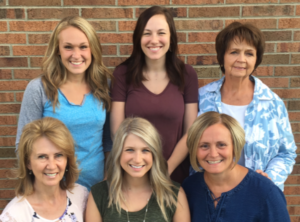 Back: Kelsey Burger, Lauren Burger, Kathy Gordon // Front: Connie Candela, Janie Moss, Sue Burger