Welcome! Our West Campus is located on 5065 Coldwater Rd in Lapeer, MI. Previously Seaton Elementary School, we began holding services at our West location in April of 2014 after a few renovations. Only a little over 2 years old, and already so much ministry has taken place within it's walls!
Please feel free to join us on Sunday mornings or on Wednesday evenings*
SUNDAY
-Crosstraining (bible study classes) 9-9:45am
-Main Service 10-11:30am
WEDNESDAY*
-Service for all ages 7-8:30pm
*Wednesday services held at our East Campus during the months Dec-May.
Senior Pastor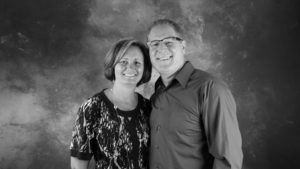 Associate Pastor